Fanatic reader, sometime knitter, watcher of all the TV shows (trying to at least).
I fucked up my makeup laugh crying at this.
Posted on December 4, 2013 at 1:21 pm
3
@lobsterhug Something definitely exploded, but it wasn't my ovaries. Eyo! *high five*
Posted on November 22, 2013 at 3:07 pm
6
I'm flying to Boston tonight! Where my Boston 'Pinners at??
Posted on November 22, 2013 at 3:02 pm
1
I read the first half of this interview thinking it was a really well-written mock interview with the dick-rock formation in the picture. So that happened.
Posted on November 22, 2013 at 2:58 pm
18
@OhMarie My first was a jackpot dick and I was so young and naive I just assumed that how they all fit. All future dicks have fallen short. Pun intended.
Posted on November 22, 2013 at 2:55 pm
7
Dicks! yay. Also, before everyone gets into a nuanced conversation about how size isn't everything, & the way women orgasm (will that conversation happen? I don't know) I just wanna be like, big dicks are seriously great.
Posted on November 22, 2013 at 2:24 pm
9
This week with the BBs:
You haven't seen cute until you've watched three toddlers sharing Nutella toast by taking bites and passing it around. Gently admonishing each other not to drop it and politely asking for their turn. Ridiculous.
Adventures in Raising Feminists:
"Diva, girls can do anything boys can do. You can do anything you want."
"... I want wee-wee."
Started wearing dangly earrings again, now that the kids are older. Diva's reaction: "Ooh your earrings pretty! I want earrings like you mama!" Dimples, apparently interpreting the invitation to look at my earrings as a threat to forcibly pierce her ears, tearfully: "I no want holes!"
Posted on November 15, 2013 at 3:16 pm
14
Why are the FoTs becoming quieter and shorter every week? Are 'Pinners migrating to The Toast. Ok, that's cool, The Toast is ace! But here is ace too! POST MOAR.
Also this week I went to Paris and made friends with some stray cats in Montmartre. It was great.
Posted on November 8, 2013 at 7:07 pm
5
Bless you, Bobby Finger. If you had asked me, I would have said that I wanted Sarah to end up with impossibly beautiful Karl. I always want to end up with impossibly beautiful men, too. But having her do her life the way she wants it, with absolutely no one (brother or lover) to interrupt until she was good and ready. . . so much better.
Besides, what kind of man holds on to the certain knowledge that a woman is crazy about him, and does absolutely nothing--no hangouts, no makeouts, no encouragement--for two years, seven months, three days and, I suppose, an hour and thirty minutes. . . and then springs it all on her in the emotional turmoil of the winter holidays?
Not someone who loves her back, that's for certain.
Posted on November 5, 2013 at 12:32 pm
14
Karl left early, probably something to do with his newborn.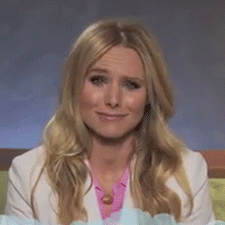 Posted on November 5, 2013 at 12:32 pm
11