jia please never stop recommending music! i love all of this!
Posted on July 24, 2013 at 1:45 pm
0
@Lucienne or isabelle ciaravola.
Posted on July 19, 2013 at 11:49 am
0
@polka dots vs stripes it's based on the book.
Posted on July 15, 2013 at 6:13 pm
0
@David A. Arnott@twitter in re: alligators http://youtu.be/XpP8bNxVdyU i die laughing every time
Posted on July 11, 2013 at 12:34 pm
0
@sophia_h pure joy: sweet thing, van morrison.
Posted on July 2, 2013 at 7:12 pm
0
atc, "all around the world." RAGE. http://www.youtube.com/watch?v=IRvGZffXhfk
Posted on July 2, 2013 at 2:26 pm
1
@BethroTull I am in Costa Rica for the summer! Manuel Antonio National Park (Puntarenas) is a little crowded and tourist-y, but is surrounded by restaurants and hostels and hotels. The park has lots of trails, iguanas, capuchin monkeys, raccoons (unfortunately), and four beaches within it. While I am not a beach expert, I have rarely felt so blissed out as I did when bobbing in the waves on Manuel Antonio's main beach - very swimmer friendly.
I have yet to get to Guanacaste but I have heard that you really can't go wrong with any of the beaches there. Nosara is known for its yoga teacher training center and general beauty.
Be prepared for the humidity and torrential rain! It doesn't rain constantly during the wet season, but when it rains (in the afternoons) it certainly does pour.
Posted on June 29, 2013 at 10:54 pm
1
@meetapossum i'm loving this one lately - it makes your eyelashes HUGE but stays soft.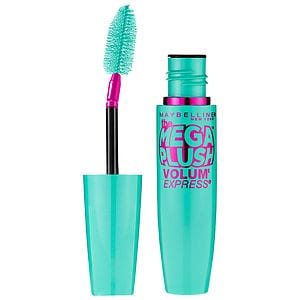 Posted on May 17, 2013 at 4:58 pm
0
@Alli525 also worth noting that she didn't write this, it's been processed by the daily mail article generator, so anything we think we can glean about her from its robotic tone is probably not that illuminating. i'd be surprised if she had any editorial input, really.
the simple fact that she chose to put her name and face, her kids' names and faces, to this publication, though, probably speaks volumes about her character.
Posted on April 10, 2013 at 4:44 pm
0
@Shayna I'm not sure where you're looking but my first advice is to not pay too much attention to the work commitment requirements. If an employer is requesting 90 days, and you're only available for 80, or 60, apply anyway. Just don't mention it in your cover letter. Scheduling is usually the last thing to address in internship/employment situations. THAT SAID, I actually DO know of a nonprofit in Boston (my former employer) that hires interns for short- or long-term, and PAYS them (such a rarity in nonprofit world). Tasks vary from the administrative, to the marketing/publicity-skewed, to writing/drafting, and social media. Email me if you'd be interested: claire [dot] gunner [at] gmail.
Posted on March 30, 2013 at 4:35 pm
1