@meetapossum i'm loving this one lately - it makes your eyelashes HUGE but stays soft.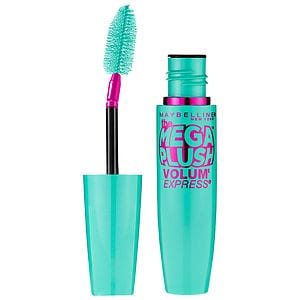 Posted on May 17, 2013 at 4:58 pm
0
@Alli525 also worth noting that she didn't write this, it's been processed by the daily mail article generator, so anything we think we can glean about her from its robotic tone is probably not that illuminating. i'd be surprised if she had any editorial input, really.
the simple fact that she chose to put her name and face, her kids' names and faces, to this publication, though, probably speaks volumes about her character.
Posted on April 10, 2013 at 4:44 pm
0
@Shayna I'm not sure where you're looking but my first advice is to not pay too much attention to the work commitment requirements. If an employer is requesting 90 days, and you're only available for 80, or 60, apply anyway. Just don't mention it in your cover letter. Scheduling is usually the last thing to address in internship/employment situations. THAT SAID, I actually DO know of a nonprofit in Boston (my former employer) that hires interns for short- or long-term, and PAYS them (such a rarity in nonprofit world). Tasks vary from the administrative, to the marketing/publicity-skewed, to writing/drafting, and social media. Email me if you'd be interested: claire [dot] gunner [at] gmail.
Posted on March 30, 2013 at 4:35 pm
1
massive attack for melancholy makeouts http://youtu.be/6QvZK-kG030
Posted on January 31, 2013 at 6:10 pm
0
i would also add jai paul to this list.
Posted on January 31, 2013 at 5:58 pm
0
@cesca i'm not sure this is ENTIRELY comparable but i think this track is sexy http://youtu.be/G-huHemNQu8
Posted on January 31, 2013 at 5:56 pm
0
@bocadelperro aah i did not know that about the tradition! i'm expatriated and more american than anything else at this point. but that makes sennssseeee
Posted on December 15, 2012 at 2:51 pm
0
@bocadelperro that is so apt because it is the precise cake my grandmother made for my mum and dad's english wedding!
Posted on December 15, 2012 at 11:20 am
1
@katiemcgillicuddy hahaha I see our tastes are not exactly aligned. i use workouts as an excuse to listen to trashy hip hop and pop (not that, e.g., Tune-Yards is trashy, just the exception to my general rule). thanks for the recs though!
Posted on November 30, 2012 at 8:31 pm
0
@katiemcgillicuddy Current workout playlist, a mix of embarrassing and awesome:
1. Dragonette, "Let It Go"
2. Carly Rae Jepsen, "Tiny Little Bows"
3. Diddy/Dirty Money, "Yeah Yeah You Would"
4. Haim, "Don't Save Me"
5. JLS, "Hottest Girl in the World"
6. Kelly Rowland, "Motivation (Rebel Rock Remix)"
7. Kelly Rowland, "Turn It Up"
8. m-flo feat. Dragon Ash, "Way U Move"
9. Oza & Vito Dito, "Kawaii (Re-Lectro Radio Edit)"
10. Tune-Yards, "Bizness"
11. Strange Talk, "Cast Away"
i <3 swapping workout playlists.
Posted on November 30, 2012 at 5:31 pm
1