@hotdog Some animals masturbate or have sex for non-procreation reasons (like monkeys have MSM). It helps with reducing anxiety and bonding!
Posted on December 3, 2013 at 4:10 pm
2
I second that the last LW should think about talking to an OB/GYN about their pain after penetrative intercourse. Not so that you can get a green light to have a kind of sex you're not into, but because it might indicate a health problem, like a cyst or polyp. Hetero women have a health advantage in that they are likelier to get regular screenings like Paps, STI tests, and vaginal exams, just because the health system tends to assume that women-sexing-women are low-risk, and those are often the exams that turn up other issues like polyps or give patients a chance to talk about what's going on in their body with a health professional. It's important to get your parts checked no matter who is putting their parts in or around it!
Posted on December 3, 2013 at 2:30 pm
7
I've become much more sympathetic to (what I previously viewed as) over-the-top registries since our wedding. Lots of people (and I mean LOTS of people) put pressure on me* to register so they'd have some damn idea what to get us.
When we finally capitulated and started to compile a modest list of things we'd actually find useful, well-meaning loved ones pushed us to register for more, bigger, better. In the words of my not-remotely-materialistic best woman, "No one wants to buy you this piddling stuff."
It was a little flabbergasting: you want us to register for gifts we'd like? But the gifts we'd like aren't sumptuous enough? So you're pressuring us to register for lavish gifts we don't even want? THIS IS SILLY.
So we skipped the registry. But if we'd been younger and less accustomed to standing up to family pressure, I'm sure we would have ended up with $300 and $400 gifts** on our registry, too.
*And I do mean "me," not us, even though The Fella and I split wedding-planning duties. For the months before the wedding, I got a daily helping of social pressure to make it perfect; he got congratulations for being SUCH A HERO as to be interested in his own wedding (and a soupçon of gendered ribbing for caring about it at all).
**Those high-ticket items made more sense to me after I learned that many registries offer a completion discount: after the wedding date, you can buy yourself registry items at a 10% discount, so often couples put big household purchases on the registry with the plan to take advantage of the discount.
Posted on November 25, 2013 at 1:08 pm
2
There isn't a "Mrs. Erika Barnes" unless there's a "Mr. Erika Barnes." It's "Erika Barnes" or "Mrs. Eric Barnes." I'm sending you an autographed copy of, "Miss Manners' Guide to Excruciatingly Correct Behavior" you'll love it!
Posted on November 25, 2013 at 12:57 pm
3
Oh my god for serious I LOVE unfeminine and androgynous robotic women. BRB moving to Denmark, don't wait up.
Posted on October 4, 2013 at 12:23 pm
13
Also, "androgynous robot woman" is my style goal.
Posted on October 4, 2013 at 11:09 am
25
Wooo! Well done, Denmark! Teach us your Roosh-repelling ways.
Posted on October 4, 2013 at 11:02 am
8
Funny, "Roosh" is what I've started calling UTIs.
Posted on October 4, 2013 at 10:57 am
9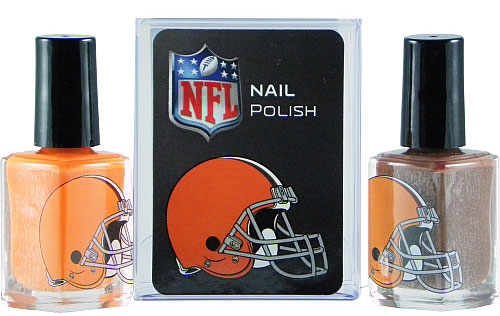 Posted on September 20, 2013 at 12:18 pm
6
One time, I was having some "alone time" with the radio on in the background, and Bette Midler's "From A Distance" came on.
I can't finish with her shouting "GOD IS WATCHING US!" at me.
Posted on September 20, 2013 at 10:30 am
24