I'm not like other girls...I'm Vincent Adultman.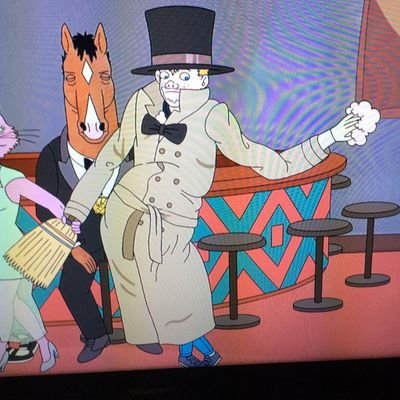 Posted on September 8, 2014 at 6:48 pm
2
@Rookie (not the magazine) (not that there's anything wrong with that) Even though I'm a die-hard New Yorker, I think Montreal Bagels are better. Apparently there's a place in NYC that does Montreal-style bagels, but I haven't gotten to try it yet.
Posted on September 5, 2014 at 5:39 pm
0
Now, I'm imagining Gina Torres captaining a spaceship that provides reproductive healthcare to women on far-flung planets.
Posted on September 2, 2014 at 1:58 pm
3
The Abortion Avengers? Guardians of the Gynecologist? I'd watch that movie.
Posted on September 2, 2014 at 12:22 pm
5
I feel like if someone wrote a book or made a movie on a character based on Tavi Gevinson, nobody would believe it. A style icon at 12, a publishing mogul at 14 and a Broadway actress at 18. I mean, I love her, but I'm also a little bit scared of her.
Posted on August 21, 2014 at 11:25 am
1
@or Elsa! Oh man, that is way too passive-aggressive!
Posted on August 19, 2014 at 2:03 pm
0
Moaning Myrtle: The very sad, very weepy ex who still sends long tortured emails months after the break up. All this after you only went on 5 dates.
The White Lady: Sends a wildly elaborate wedding invitation to your parent's address (you haven't spoken in YEARS) to make sure you know how great they are doing.
Posted on August 18, 2014 at 12:29 pm
3
What? Howie was the best Backstreet Boy.
Also, One Direction sucks. Except for Zayn. Zayyyyyn.
Posted on August 15, 2014 at 1:57 pm
0
Galactic Rabbit just looked into my SOUL.
Posted on August 4, 2014 at 1:59 pm
1
Living in LA is like walking into a room and forgetting why you went in there in the first place. Not in a bad way!
Posted on July 17, 2014 at 2:24 pm
0