Posted on September 15, 2014 at 1:48 pm
1
Posted on September 15, 2014 at 1:44 pm
0
As someone who's made incredible, real-life friends from the internet, I never understand this handwringing. Of course it's not good when your self-worth comes from garnering likes and hearts and comments on the internet, but there is also real human interaction to be found. People were "catfishing" each other in the lonely hearts columns in newspapers in the early 20th Century. Human loneliness and desperation hasn't changed, just the technology.
Also Nev: what a creep.
Posted on September 12, 2014 at 1:42 pm
1
@Gleemonex I had the same feelings. On the one hand, I'm charmed by their large eyes and innocent faces, but on the other hand, yes, this does seem sneeringly wasteful. Having these kids spit out some asparagus isn't taking the food out of the mouths of orphans anymore than what our incredibly unfair socio-political system is already doing, but to revel in it so blithely? It feels very "let them eat cake" to me, and I wonder about the sense of entitlement these kids are going to grow up with. And if I did manage to score a Very Special Occasion reservation to TFL or similar and there was a 4 year old crying at the next table? I would be PISSED.
So not only do I agree with you, but you made a Star Trek reference and I think I'm in love with you.
So not only did you say what I was too afraid to say
Posted on September 10, 2014 at 4:45 pm
1
I guess JK Rowling was trying to write a seething critique of the service economy when she came up with house elves, but all I could think was "I could really use a house elf."
Posted on September 10, 2014 at 1:41 pm
0
I'm not like other girls...I'm Vincent Adultman.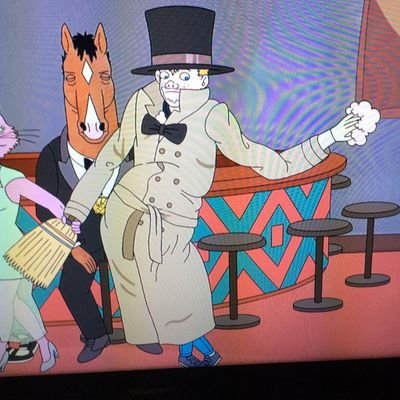 Posted on September 8, 2014 at 6:48 pm
2
@Rookie (not the magazine) (not that there's anything wrong with that) Even though I'm a die-hard New Yorker, I think Montreal Bagels are better. Apparently there's a place in NYC that does Montreal-style bagels, but I haven't gotten to try it yet.
Posted on September 5, 2014 at 5:39 pm
0
Now, I'm imagining Gina Torres captaining a spaceship that provides reproductive healthcare to women on far-flung planets.
Posted on September 2, 2014 at 1:58 pm
3
The Abortion Avengers? Guardians of the Gynecologist? I'd watch that movie.
Posted on September 2, 2014 at 12:22 pm
5
I feel like if someone wrote a book or made a movie on a character based on Tavi Gevinson, nobody would believe it. A style icon at 12, a publishing mogul at 14 and a Broadway actress at 18. I mean, I love her, but I'm also a little bit scared of her.
Posted on August 21, 2014 at 11:25 am
1