@frigwiggin There is almost no reference I love more than one to the swallows at Capistrano.
Posted on August 15, 2014 at 1:18 pm
2
I haven't skulked around these parts in many a day, but I think I shall return again, like the swallows to Capistrano. Welcome, Haley!
Posted on August 15, 2014 at 1:05 pm
4
@Hot Doom ok i just made this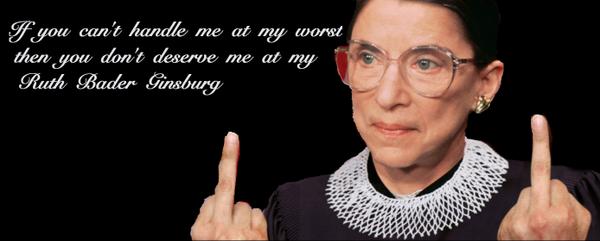 Posted on July 31, 2014 at 2:27 pm
3
@Sister Administrator That's a little harsh, but true. The only reason why I haven't deleted my Facebook is because I like hearing from cousins who live far away. If you're worried about being too popular when people wish you well, why are you on Facebook? Do you just really like getting invites for random Flash-based games?
LW says that clicking "Like" is too time-intensive, but honestly, all these people took at least five seconds to write on her* wall, so what's a few minutes over the course of the following days to thank them?
What I do (and honestly, we all have those people we haven't seen in five years who wish us happy birthday) is just comment on their wall post, or like it, depending on how close I am to the person and whatnot. (What? We all have those people that are in limbo between "don't really need to be friends with" and "have no reason to unfriend.") It takes five seconds to remember something about that person and use it in your thank-you comment, like:
"Thanks! How are your parents these days? I haven't seen them in a while."
"Thanks! Hey were you at the last ____ concert? I'm sad that I missed it."
"Thanks! My sister took me out for birthday drinks at [bar] and you're right, their cocktails are awesome."
"Thanks! Maybe we'll run into each other at comic-con."
It's really not that hard!
*just sticking to female pronouns for simplicity, feel free to replace with any pronouns that are acceptable
Posted on July 29, 2014 at 12:20 pm
1
Smith forever! <3
Posted on February 21, 2014 at 8:56 pm
1
I just noticed how cool that picture of the 1902 Smith College women's basketball team is.
Posted on February 21, 2014 at 5:59 pm
1
One half of folk comedy duo Garfunkel and Oates is Kate Micucci. She has talked many times about finding out what her last name really means.
Posted on January 16, 2014 at 1:37 pm
1
I made engagement chicken for a guy I was seeing at the time, with the lemon stuffed in the cavity. It was serious. We'd been together about a year. I'd researched this. Rosemary for commitment. Cinnamon for sweetness and masculine energy. Cayenne for hotter sexy times. He was a big eater. I cooked for him fairly often and he was always appreciative.
He never showed. He had one of those days where you think it's Tuesday all day, but it's Wednesday. He never ate a bit of that chicken.
I realized he had a lot of those days. Then a couple of years later, he got one of his coworker pregnant, so maybe he knew what day it was after all.
Today I'm engaged to a man who worked in a chicken processing plant for a summer and won't eat fowl. He also almost always knows what day it is and he cooks for me too.
Posted on January 16, 2014 at 12:57 pm
10
@myeviltwin I knew a Patrick Butt, who went by Pat.
Posted on January 16, 2014 at 9:43 am
2
My grandparents had a (long dead now) next door neighbor named Richard Everhard. And yes, he did go by Dick. He was also a high school teacher. I wish it was a joke. It was not.
Posted on January 15, 2014 at 5:10 pm
3