@mollpants We Are All Michelle
Posted on December 19, 2013 at 12:45 pm
14
@MandyAnne Don't we all just feel like Michelle sometimes though
Posted on December 19, 2013 at 12:40 pm
7
Hobby: Collecting green striped things
Posted on December 19, 2013 at 12:28 pm
11
Oh, Michelle. Maybe if you didn't spend all your time drinking, you might be able to land a boyfriend or make some friends.
Posted on December 19, 2013 at 12:07 pm
17
My favorite review I've ever read on ModCloth was for a flower crown, and it went something like: "I thought it was pretty, but my boyfriend said I looked like Jesus."
Posted on December 12, 2013 at 12:44 pm
15
I always think of this when I see these commercials: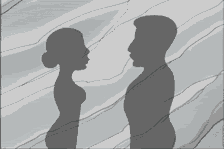 Posted on December 9, 2013 at 2:38 pm
7
The internet and my Friday afternoon brain had a baby!
Posted on November 15, 2013 at 12:54 pm
2
@CynthiaHalls0 yeah but at this rate it'll still take you six months to afford that Paris trip.
Posted on October 28, 2013 at 10:05 am
6
Without reading the whole thing here: I don't understand why people keep saying "male model," and not "menswear model." She is still just as female.
Posted on October 24, 2013 at 4:47 pm
9
@Brunhilde Pour it over ice cream!
Posted on October 24, 2013 at 3:45 pm
5