@frumious bandersnatch AGREED ON EVERYTHING. I absolutely identified with Lyra (or I wanted to be her, at any rate). And obviously Anne Shirley is queen of everything.
Posted on October 24, 2013 at 9:17 am
3
@Amphora That is honestly all I want from this show.
Posted on September 13, 2013 at 5:37 pm
0
I dunno all of these would probably work on me. But I really love Emily Dickinson so I am not the best judge probably.
Posted on August 19, 2013 at 5:43 pm
1
Well, I know know that Dennis the Menace is a completely different thing in the USA than it is in the UK. Huh.
Posted on August 7, 2013 at 8:26 am
1
@dj pomegranate The phrase "Nottingham, the richest plum of all!" is one I employ regularly. No one ever recognises it :(
Posted on July 11, 2013 at 2:05 pm
1
@frigwiggin MY USERPIC HAS NEVER BEEN MORE APPROPRIATE. I love that movie so.
Posted on July 11, 2013 at 1:03 pm
3
@YoungLeafedJune Now that I know that Austenland is a thing I am totally excited for it. Especially because Jennifer Coolidge is in it, she is the absolute best.
Posted on July 9, 2013 at 2:49 pm
0
I am crylaughing at how much I identify with some of this. (I managed to be just young enough to have a huge crush on Leo and then transfer that crush to Orlando Bloom when Lord of the Rings came out. I am so embarrassed by my younger self).
Posted on June 5, 2013 at 4:06 am
0
@Emma Carmichael Oh my god yes
Posted on June 5, 2013 at 3:41 am
0
I wholeheartedly agree with the position of tractors on this list. However, amphibious cars should be in first place. How could anyone deny this sexiness: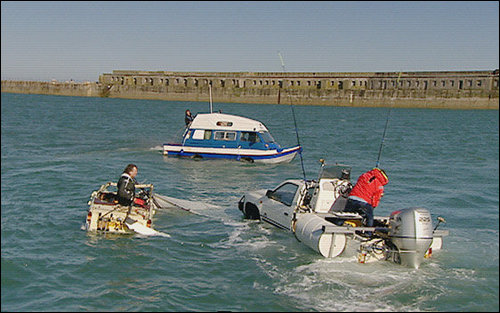 Posted on June 3, 2013 at 3:28 pm
9